What not to miss while hiring a commercial roofer in Dallas?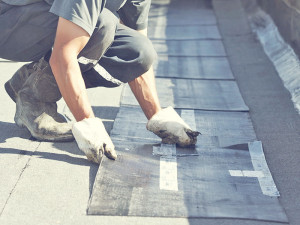 Roofing is an important aspect of house construction, but when it comes to finding the right commercial roofing company in a city like Dallas it becomes a tedious task.
There are a plethora of commercial roofing companies in Dallas and finding the one that can provide you the best service is a bit difficult, especially for those who are getting the roofing done for the first time. DFW Roofing pro is a commercial roofing company in Dallas which has been in the business of roofing and repair and have catered different clients. We have compiled here a few tips that you should consider before getting the roofing done at your place:
Check the license of your commercial roofer– If you are hiring the roofer for the first time then it becomes extremely important that you check the current state of their license. Mostly all the commercial roofers in Dallas carry with them license and insurance along with liability coverage and worker's compensation, this protects you and your investment in case any accidents occurs on your property.
Check the referrals– Once you have decided on your prospective commercial roofer make sure you ask for the list of clients they have worked for. You can cross-check with them about the roofer's work and their experience. This will give you a better insight about the roofer whom you are willing to hire.
Ask for the different services offered by them – Make sure that the commercial roofer that you finalize provides you all the services associated with roofing like repair, replacement, maintenance and cleaning. Often roofers do not disclose the range of services covered by them which creates confusion so, it's advisable that you speak with your commercial roofer and finalize about the services which will be covered in your contract.
Evaluation of manufacturer warranty – An important point to consider before finalizing the commercial roofer is the warranty period. Longer the warranty period higher is the quality of roofing materials and lesser is the need for flat roof repair or roof replacement cost. Also, make sure to ask if the warranty can be transferred in case there is a new owner of the building.
Check how well your commercial roofer communicates– See how well your roofer answers your questions and queries. A professional company will always make sure to answer all your questions politely and timely. Also, it helps in establishing a good rapport and easy workflow.
DFW Roofing Pro is a company that hails high rapport with its clients and owing to their professional services we gain accolades from our clients. Our excellence lies in resolving all your roofing related issues and delivering excess; being customer service. In order to ensure superior quality of work we always remain in touch with our clients. Our team is always on its toes when it comes to answering your queries and resolving it in minimum time lag. Log on to our portal dfwroofingpro.com to know more about our commercial roofing services in Dallas.