5 tips to choose the right roofing contractor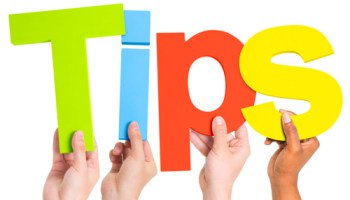 The biggest problem that homeowners encounter while finding the roofing contractor is finding the right person who can take care of the job. With so many roof repair companies in Dallas, finding the right one can be a difficult task. Whether it was damage after a storm or hail or heavy rain, the roof of your house might need repair or replacement generating on the intensity of the damage, but the right roofing repair company will help you out. A good and professional roofing repair company in Dallas should answer share with you these 5 tips to showcase their credibility and efficacy to take care of roofing repair and replacement work.
1. They will share the referrals – A good company is backed by its clientele. If your roofing contractor shares with you the details of all the work done by them along with the contact details of their client, it will be easy for you to decide whether the specific company is good for you or not.
2. Manufacturer Designation – Well, this is the most important part, this designation is a mark of honour and also shows that the roofing company is certified to do the work, it also shows that a particular company can efficiently do the work.
3. Manufacturer Warranty – This is yet another aspect which shows whether the roofing contractor is well-off or not. All contractors don't offer manufacturer warranty which covers the contractor's workmanship but if your company is offering the same, trust us, you have found the right one.
4. Insurance and Licence – If your roofing contractor is having insured workmen and is licensed by the local authorities to carry the work, then you can entrust them completely with the work of roofing repair or replacement. In the case of the contractor not having insured workmen, you may get involved in litigation if the workmen encounter any injury during the working period. Giving the contract to an insured and licenced company keeps you on the safer side. So, don't forget to ask for the same.
5. Options On Materials – If your roofing contractor is providing you with a number of options for roofing material, gutter replacement etc. Then be rest assured that the company is highly professional and know their work.
These 5 tips will help you finalise the right person to take care of the job. DFW Roofing Pro is one of the best roofing companies in Dallas; we have all the necessary insurance and licence and have been rendering our roofing services in the entire Dallas city. To explore more options on this you can visit our website dfwroofingpro.com