HAIL STORM ISSUES? LEARN HOW TO PROTECT YOUR ROOF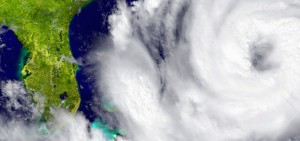 Severe hail storm can be damaging to your roof. The quantum of damage cannot be measured. Hence, it is better not to take any risk. We understand that roof is an integral part of your home. It takes the very first blow of the climatic change. This is exactly why it should be strong and full of strength. Maintaining your roof on time and repairing it timely is vital. Without roof your house is an incomplete venture.The weather in your area could be tough and such ruthless weather of hailstorm requires a special maintenance and care. But, before discussing that, let us figure out what are hails?
WHAT ARE HAILS?
In several simple terms hail is a large frozen raindrop that is produced during intense thunderstorm where rain and snow coexist. There are several forms in which hail can damage your roofing system. Sometimes the damage may not be clear to you naked eyes too.
There are numerous ways of finding out if your roof is damaged through hailstorm. You can easily figure it out
HOW CAN YOU PROTECT YOUR ROOF FROM HAILSTORM DAMAGE?
Usage of good material – Always ensure that while the installation of your roof takes place, the material used has to be good quality. A good quality material definitely help in surviving the hit of hail storms mostly.
Profession help – When it comes to installation or repair of your roof you must take the help of a professional. Find a good contractor and make it work.
Regular inspection – it is significant to inspect your roof time to time. Inspecting your roof timely only helps you find issues at the early stage. This makes repairing work absolutely easier.
Usage of rigid sheathing – This is yet again important to take rigid sheathing in consideration. If you use flexible roof sheathing flexes during hailstone impact causing damage. However, more rid sheaths do not flex thus providing additional support.therefore, it is best to prefer the rigid ones if you want to play it safe.
HOW CAN HAILS DAMAGE THE ROOFING SYSTEM
The ways in which it can damage your roofing system are –
It can bruise or create soft spots that may or may not be visible with naked eyes on the outer surface of your asphalt shingles. So, now you know where to look for the damage.
It can also contribute in damage by loosening the hard granules that make up the top surface of the shingles.
It can also expose the fibres by denting and damaging the felt matting or can even damage the roof vents and other metal roof parts. Therefore, be careful.
However, you need to be careful to figure out if the damage is caused or not! At times, we fail to recognise how severe the damage is exactly. So, you need to carefully inspect your roof and decide how to maintain and repair it further. Consulting the pioneers of the roofing system can be a great help.