When did you get the last servicing of your roof done?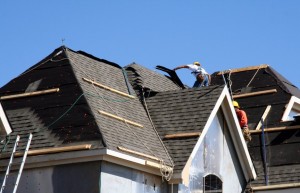 When it comes to a strong construction of the house, its roof is an important part of it. Similar to our house, the roof of your house needs maintenance and servicing at regular intervals. Prime reason for this is that a poorly manage roof can pose a big problem especially if you are residing in Dallas, a city which witnesses storms, apart from this regular falling leaves and foliage, dust etc. can damage your roof which further starts affecting the ceiling of your house.
If you are not aware when to get the service done, look for these 5 signs and if you witness these issues then our roof is demanding maintenance and repair:
Bald Spots and granules – If see dark spots on the shingle or start observing granules falling off, this is a clear indication that the shingle is beginning to age and demands your attention. Speak to a professional roofing service provider and get the repair done.
Cracked or damaged Shingle – If you observe cracked shingle which can be usually due to high-intensity wind, kindly get the roof checked. You might not need to get the whole thing removed and replaced, if worked at the right time, only a few patches needs to replaced and this will save your money as well.
Curled Shingles – This is a clear sign that your roof needs repair, curling can show up either as cupping (which is curling at the end) or clawing (i.e. the middle of the shingle starts popping out). We recommend immediate replacement of these.
Barging daylight– If you observe daylight barging through your roof, it means that the roof is wearing off and t demand servicing and repair.
Sagging of Roof – If you start observing dampness in your roof or it is begging to sag, it needs repair. Do not wait for it to expand, immediately speak to a roofing service provider.
These are early signs which show that the roof is wearing off and it needs to be repaired. The city of Dallas has many roofing service providers and DFW Roofing Pro is one of the firms which has expertise in this domain. Connect with us today to know more about it.