Have you hired a professional roofing company in Mckinney?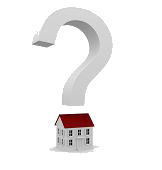 Roofing is an integral part of housing construction and when you have decided to get it done make sure that you hire a professional roofing company. The residents of Mckinney will find a plethora of companies surrounding them and baffling them with advertisement but being a wise person you should be aware of who is the right person to take care of your roofing. DWF Roofing pro is a popular Mckinney roofing repair Company, we have compiled here set of questions that you must consider before finalizing a professional McKinney roofing company:
• Ask them if they are licensed and insured- The moment you decide the roofing of your house to be done, it is important that you ask them if they are insured and licensed to perform the task. Check for worker's compensation and liability insurance too, this protects their employee and your home.
• Ask them about subcontractor- Make sure you ask your roofing contractor if they will complete the work themselves or will hire a subcontractor to do the work. Make sure that you ask them if the subcontractor is insured or not.
• Ask them about their workmanship policies? This question becomes very important because the workmanship policies cover the error that might come up after the roofing. Most of the roofing warranties continue for a year but some might extend for a longer time period. Knowing about the warranty helps you understand what is covered under the warranty offered by them and knowing what it covers can save your money. There are two kinds of warranty that you can ask your roofing contractor:
o Warranty which covers the workmanship error
o The warranty which covers the defect or fault in the materials used for roofing.
• Ask your roofing contractor about their cancellation policy – Obviously, nobody wants to enter this phase but sometimes circumstances might come up which might lead to cancellation of work. As your roofing contractor about their cancellation policy and if there is any kind of cancellation fees.
• Ask about the clean-up- you will definitely not want your lawn filled with debris after roofing work, make sure that you decide on the cleanup point before you hand over the contract to a roofing contractor.
• Scan their reputation – it's important that you crosscheck the reputation of the roofing contractor to check their claims. Google, Yelp, Angie's list are some popular places where you can check the reputation of the roofing company.
• Ask them for references – there is no better way to get to know about the services of a roofing company than by contacting the people who have already availed the services of a roofing company. Take their numbers, speak to them and ask if they are happy with the services of the concerned roofing company.
Our roofing repair services is the most appreciated one in McKinney. We abide by all the aforementioned points so you can entrust us with roofing repair. We are centrally located and you can either come to our office or connect with us over a call or email.