The Premier Commercial Roofer in Dallas-Fort Worth
At DFW Roofing Pro, we understand that the roof of your commercial property is one of the most important investments you'll make. It's essential for protecting your business from the elements, as well as for maintaining curb appeal and energy efficiency. That's why we're dedicated to providing the best commercial roofing services in the Dallas-Fort Worth area.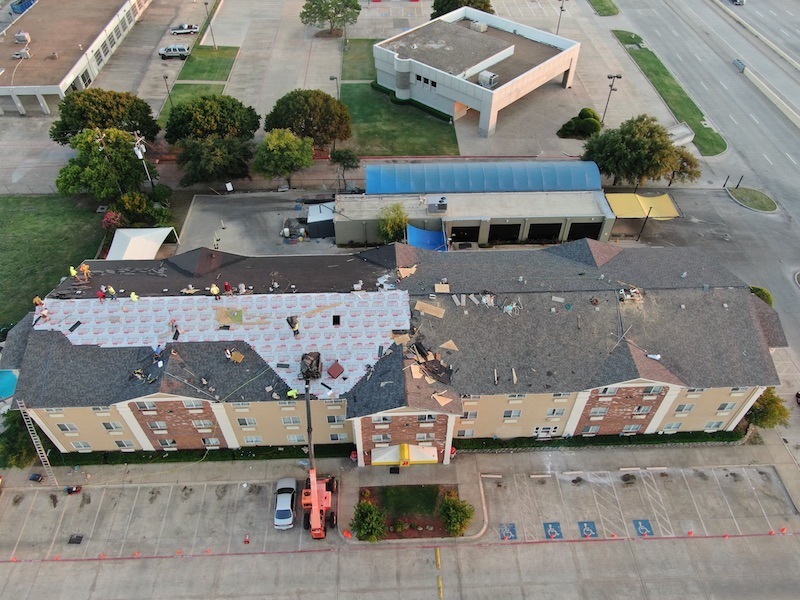 Protect Your Business with DFW Roofing Pro's Roof Repair and Replacement
We take pride towards the roofing services that we provide and thus ensure our customers that the work is done in a right way at a very competitive rate. We also ensure that each step in our work process is done correctly. You can certainly trust us for your next commercial project such as roof replacement, roof repair, as well as roof installation. We have a team of expert who can perform the work in a right way to any task that is assigned to them.
The Go-To Choice for Commercial Roofing
At DFW Roofing Pro, we offer a comprehensive range of commercial roofing services to ensure that your property is fully protected. Our team of experienced roofers can quickly and efficiently repair any damages to your roof, including leaks, punctures, and hail damage. In case your roof is beyond repair, we can provide a full commercial roof replacement to give you extra peace of mind. We offer a wide range of roofing solutions and will work with you to find the best option for your property.
Our team of commercial roofers would guide you with:
Schedule An Appointment
If you're in need of commercial roofing services in the Dallas-Fort Worth area, don't hesitate to contact us. Click the button below to schedule a consultation or request a quote. Trust DFW Roofing Pro to keep your commercial roof in top condition.