Longer Lasting with Superior Strength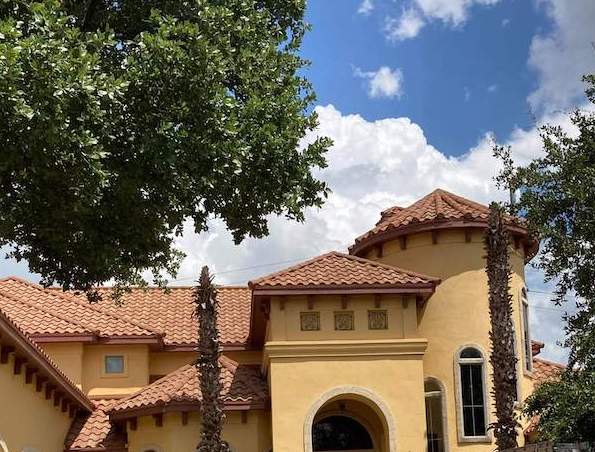 Decra® Metal Roofing combines the best of all worlds when it comes to roofs. Decra roofs are created by adhering natural stone granules to the top of base steel sheets to provide a wide range of styles, colors, and textures that suit all tastes – each backed by the strength of multi-layered steel. While attractive enough to fit any style of home, the true advantages lay beneath.
Beauty. But Better.
Most of us aren't accustomed to thinking of steel roofs as beautiful, but Decra Metal Roofing offers unparalleled style. Decra roofs are constructed to replicate the look of scalloped Mediterranean tile, the deep shadow of of traditional asphalt shingles, or the rustic beauty and architectural detail of wood shake, all while offering superior protection and durability. Get the look you've always wanted, but stronger, longer lasting and more resistant to North Texas' severe weather.