Why It's Important to Compare Roofing Materials
Roofing materials are a vital part of any home. The type of roofing material you choose can affect your home's energy efficiency, curb appeal, and value. That's why it's crucial to compare roofing materials before you decide. There are a variety of roofing materials available, each with its advantages and disadvantages. Some of the common ones are: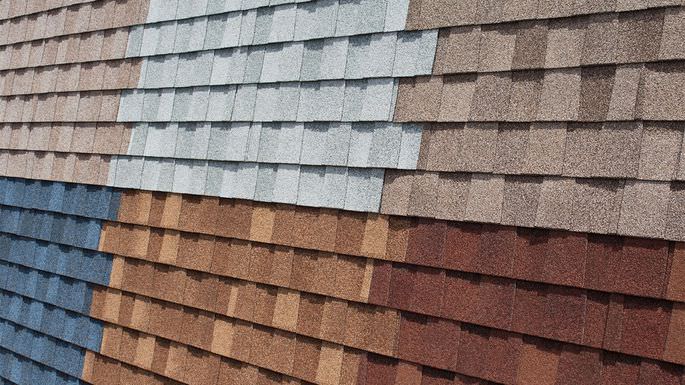 Roofing Materials:
Asphalt Shingles
Asphalt shingles are one of the most popular roofing materials because they are affordable and durable. They are available in various colors and styles and are installable on most roofs.
Metal Roofing
Metal roofing is a popular choice for homes in cold climates because it effectively prevents ice accumulation. It is also one of the most durable roofing materials available. However, metal roofing can be expensive and not as aesthetically pleasing as some other options.
Clay Tiles
Clay tiles are a popular choice in warmer climates because they offer good insulation and durability. They can be expensive and require expert installation, but they can last for decades.
Wood Shingles
Wood shingles are a popular choice in areas where wildfires are a risk because they are flame-resistant. They are also a good choice for homes that want a traditional look. However, wood shingles require more maintenance than other materials and can be expensive to install.
When choosing the ideal roofing material, factors to consider are:
The climate of your area
The style of your home
Your budget
The level of maintenance you are willing to do
The longevity you want from your roof
No particular material is suitable for everyone. Weigh all of these factors before deciding. By comparing roofing materials, you can find the best one for your home and needs.
Work with Experts
To install a new roof or repair an old one, working with a qualified and experienced roofing contractor is vital. A professional will be able to advise you on the best roofing material for your home and install it correctly.
DFW Roofing Pro is a local family-owned business with our main office in the heart of McKinney, TX. We are a general contractor, which means we can handle the full scope of any insurance claim. Customer satisfaction is our main priority. We will not stop until all our clients are 100 % satisfied. Call or e-mail us today for a free no-obligation roof inspection/quote.