Top 4 Reasons to Consult a Local Roofing Company in Dallas for your Home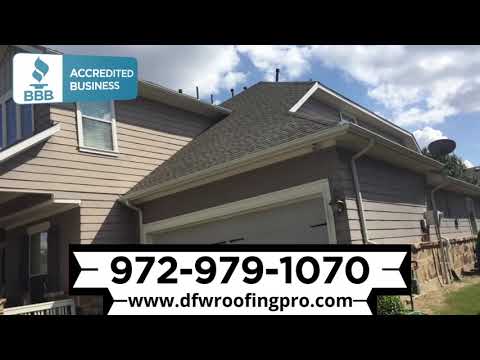 Roof is considered as a crucial part of a property as it safeguards your house, family and all your belongings.
In addition, it can cause several issues such as flooding and water damaged ceilings.
Hence, keeping all these things in mind roof repair or roof replacement should be executed in a right way.
Lastly, you should hire a good local roofing contractors in Dallas, Texas to execute the roofing work in the best possible way .
So, without wasting any time, let us have a look at the top 4 reasons to consult a roofing company in Dallas for your home.
Safety is one of the important factor to look out in any roofing job. In addition, the roofing company should be equipped with the right equipment such that every aspect of the roof is performed in a right way.
We at Dallas Tx Roofing Pro are quite skilled in working on different kind of roofs and we are trained to keep our co-workers and ourselves safe.
Lastly, if you take care of the roof installation or repair on your own, then you are putting your safety and health at risk.
If you implement a roofing project on your own, then you would have to buy all the essentials tools and materials on your own to get the job done in a right way.
In addition, if you face any other kind of issues during the project cycle, then you cost would increase.
On the contrary, if you work with a reputed roofing organization, then you would have to pay less for the materials and on the other side you won't have to buy any kinds of tools.
Selection of the material in any roofing project plays a very important role. If you implement the roofing project on your own, then you would only be able to use the materials that are available at the local home improvement stores.
On the other side, if you hire a roofing company, then it would have access to a number of high quality materials and thus you would be able to know the best material ideal for your roof.
Also, with these materials, you can efficiently enhance the look of your property.
One of the difficulty that you may face while working on a roof is the fact that when to repair or when to replace the roof.
If you consult an experienced roofing company in dallas , then they would assess your current situation and based upon that they would make a decision that can benefit you in the best possible way.
Otherwise as a consequence, you would spend your hard earned money on replacing your roof when you could had easily repaired it or vice versa.