9 Tips to Find the Best Roofing Contractors in Dallas TX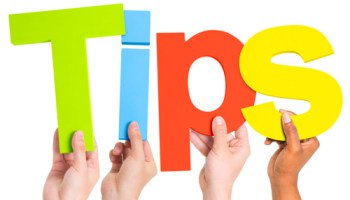 One of the toughest task is to choose from amongst numerous roofing contractors when you are getting your roof repaired or replaced. Choosing a bunch of experienced people to do the job is very crucial, as it will determine the quality of the end product (in this case- your roof). Though, there are quite a long list of roofing companies in Dallas TX, yet the work experience of DFW Roofing Pro is nonpareil.
1. Search On BBB.Org – BBB is an abbreviation for Better Business Bureau. This website has a list of the contractors and a score for each contractors based on their work and some other factors. You will find some contractors coming into the picture right after a hail storm has passed by. It is a good idea to hire one of these contractors but not before checking their existence and rating on BBB.org.
2. Insured Contractors Only – Hire the roofing companies who have insured their employees and subcontractors. You may also ask for the insurance certificate for authentication.
3. Manufacturer Warranty – Not all the contractors provide manufacturer warranties. It is advisable to choose only those contractors who are willing to provide manufacturer warranties against any defects which might show up later.
4. Ask Locally – Take suggestions from your neighbors and friends. Opting for a local contractor is more reliable as compared to someone from an unfamiliar place.
5. Licensed Contractors – In the market you may find heap loads of fraud contractors working under the government's nose. Make it a rule to check for license of the contractor before you hire them for your work.
6. Material Availability – The contractor you hire should be able to provide you with latest quality and variety of material including shingles and other fixtures. If the contractor cannot provide you with a good variety, it is better to search some more contractors.
7. Don't Give in to Pressure – Look out for contractors who try to manipulate you into signing a contract by telling you that they will repair the damages. Do not sign any contract until your insurance company gives you an estimate.
8. Don't Chose on Basis of Price – It is wise to not get lured in for contractors who appear to be cheaper in the beginning. Such deals might leave you in a bigger pool of expenses and improperly made roofs.
9. Check for Manufacturer's Designation – In order to be factory certified, a manufacturer has to pass some minimum requirements. Therefore, the manufacturer's designation is no less than an honor for the contractors.
Having kept these tips in mind, one should request a quote from the shortlisted contractors before finalizing the one who repairs your hail damaged roofs.
You Might Also Like "5 tips to choose the right roofing contractor" For Read Visit Here :- https://dfwroofingpro.com/5-tips-to-choose-the-right-roofing-contractor/