Need to Know Important things Before Installing New Roof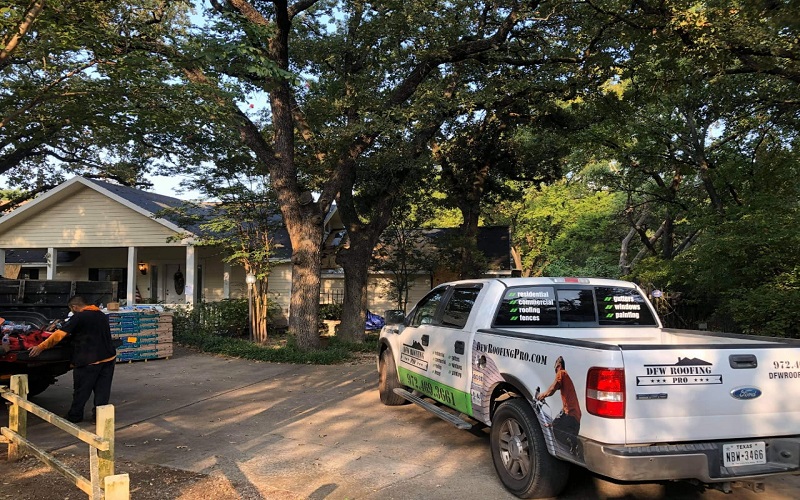 There is a lot of homework to be done before you start anything. It is quite challenging when you are planning to install something at home or at your workplace. But when you take certain steps then it could be easier for you. Getting different quotes from the constructor can make things go smoothly. You will get an idea of how much you have to spend to get the results. Researching about the sources is your prime duty.
Installing a new roof is a long term investment for your home. You need not look after it for several years if good material is being used in it. There are lots of contractors in Dallas & Mckinney city who are providing affordable services. Let them know your demands and how you need the roof to be installed. They will do the work as per your requirement. Moreover, the professionals know the conditions in which a roof will stand firm in every weather.
There are few important things which you need to know before installing a new roof.
Contracting Company
The main thing is hiring a contracting company who is well established around the area and has high ratings. If you are looking for a company then Consult DFW Roofing Pro. They are best when it comes to giving a rough and tough look to your roof. Our company has a good reputation with the highest market value.
Material
The main element when it comes to building a roof or house is material. The quality of material will decide the validity of the product. Inquire prior with your contractor about the material and its value.
DIY
If you are interested like other homeowners who do it in their own way then you need to research it online or ask them about the procedure. Moreover, it will be a benefit for you if you are asking it from a person from your locality as he can inspect and give his own ideas to you.
Inspection
A well established company firstly sends their professionals at your place to inspect the condition of your roof or comes for measurements. In this way, they will give you an idea how everything will be installed. It is important to have everything done under your supervision. This will help you in future when there is the need of maintenance.
Loud process
Replacing an old roof is quite a loud process. You have to keep all the things in a safeplace. As it can be broken during the process. If you have pets and young kids who are afraid of loud noises then it is better to let them stay somewhere else for a few days. The other important thing is letting your neighbours know about the men at work so that they refrain from filing complaints against you.
Important Documents
This whole process needs verification and authorization. Before you sign a contract for the validity and work purpose, get the building permit in your hands. This is the kind of assurance which you can get and feel secure from both sides. There are certain kinds of building codes which your contractor needs to follow.
Payment
Follow the golden by paying full payment after the last nail is removed. The old roof is stripped off and new is installed so there will be lots of nails and aftermath that needs to be done. This is the responsibility of the workers to get all the things done under the contract. Let things move under that roof.
Safety Measures
If you don't want your roof to turn out to be a pain in your head after each passing year then you have to take some safety measures. This includes cleaning your roof in a timely manner, looking for the metallic parts to check that they are not rusted. Another thing is checking gutters that are not clogged and don't let the ice dams be built on your roof in the winter season.
All in all, this process can turn into changing your roof on a priority basis and will keep you in a safe place. You can choose an option by hiring a local roofing contractor. In this way, there will be no communication gap and there will be no extra charges for getting the workers to work at your place.