What to Expect During a Hail Damage Roof Repair Project
Hail storms can be unforgiving, often leaving homes, especially roofs, with substantial damage. When hail damage occurs, it's crucial to address it immediately to prevent further issues. At DFW Roofing Pro, we specialize in repairing hail damage to ensure your home is secure and safe. Here's what you can expect during a hail damage roof repair project.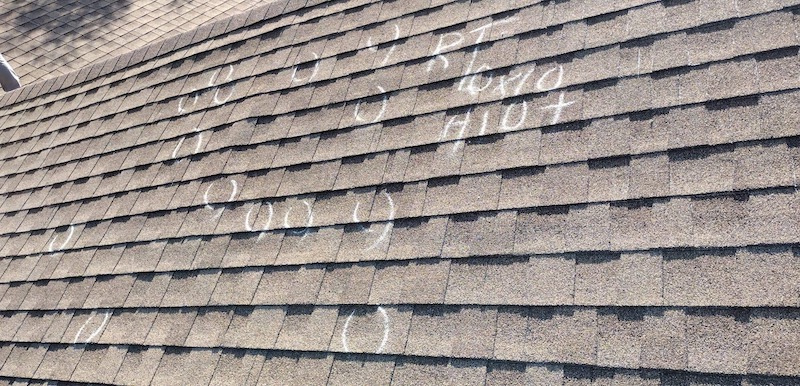 Initial Inspection
The first step in a hail damage roof repair project is an initial inspection. Our team of professionals will assess the extent of the damage, examining not only the roof but also the gutters, siding, windows, and other areas that might be affected. We look for tell-tale signs of hail damage like dents, cracks, or missing granules on shingles. This inspection will help us formulate a comprehensive repair plan.
Filing an Insurance Claim
Hail damage is typically covered by homeowners insurance policies. We'll work with you to document the damage and file an insurance claim. Our experience in working with insurance companies means we can help streamline this often complicated process, ensuring you receive a fair assessment and compensation.
Detailed Repair Estimate
Based on the inspection and insurance claim, we will provide a detailed estimate of the repair costs. This will include information about the materials to be used, the expected timeline, and the total cost. We believe in transparency and will ensure you understand every part of the estimate.
Commencement of Repair Work
Once the estimate is approved, our team will begin the repair work. This could involve replacing damaged shingles, repairing dented gutters, or even replacing the entire roof, depending on the extent of the damage. Our team will work diligently and efficiently to minimize any disruptions to your daily life.
Cleanup and Final Inspection
After the repairs are completed, we'll clean up the site, ensuring no roofing nails or other debris are left behind. A final inspection is then conducted to ensure all damage has been repaired and the roof is in optimal condition.
Warranty and Follow-up
At DFW Roofing Pro, we stand by the quality of our work. We offer a warranty on our roof repairs to give you peace of mind. Moreover, our customer service doesn't end when the job is done. We'll follow up after the project to make sure you're satisfied with our work and to address any questions you may have.
Having your roof repaired after a hail storm might seem like a daunting process, but with a professional and dedicated team like DFW Roofing Pro, it doesn't have to be. Our commitment to quality, coupled with our extensive experience in hail damage repair, means you can rest easy knowing your roof—and your home—is in capable hands. If you've experienced hail damage, don't wait. Contact us today and let us help restore your roof to its pre-storm condition.