10 General Questions that Need to be Asked of a Roofing Contractor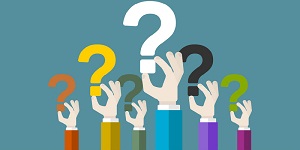 Roof replacement and repair is something which requires huge investments in terms of money, time and efforts. Additionally, roofing is not done every other year rather once in a decade or two. It is essential to conduct extensive research while hiring a commercial roofing contractor in order to choose the best amongst those available in Dallas, Texas. Listed below are a list of general questions you definitely need to ask your roofing contractor before hiring them:
Q: Are you Licensed, and can I have a copy of your License?
The answer you are looking for is a YES. Unlicensed roofing contractor are a complete NO in this case. The code requirements may vary from area to area, depending upon the requirements look for only those who fit into the requirements of your area.
Q: How Long has the Company been in Business?
Instead of new companies, look for the ones already in business for at least 8-10 years.
Q: What is the Physical address of the Business?
There can be some companies who just provide a PO BOX number and some who operate through vans. Hiring such contractors will be a huge risk. It is advisable to check the registered office once.
Q: Can I have a list of three or four References?
Someone who has hired these contractors for roofing before will surely be the best possible person to recommend you and warn you, whichever the case might be.
Q: How do you Handle Payment?
If the company provides the material then you need to pay in advance whereas if you are providing the material then the payment should be done after the work gets done.
Q. WILL YOU REMOVE MY OLD ROOF?
You need a YES here. The roof might be damaged from under the shingles and you will look for proper repair instead of a temporary fix.
Q. DO YOU HAVE WORKMAN'S COMP INSURANCE?
Though this one is mandatory by law yet you should always double check it before hand as in times of calamities all sorts of contractors jump in to get work.
Q. DO YOU CARRY GENERAL LIABILITY INSURANCE?
This is your 'house protection insurance' in case of any mishappening in the course of work. Otherwise, you will have to bear the expenses yourself.
Q. DO YOU BRING A CONTAINER FOR REFUSE MATERIAL?
The contractor should be bringing a container to dump in all the waste material such as shingles and wood, which comes down during the process of repair.
Q. What is the Warranty on my New Roof?
The answer you are looking for is somewhere near 25 years.
Some contractors such as DFW ROOFING PRO are experts in the field with years of experience. It is advisable to go for the ones with a goodwill and always take suggestions from friends and others.