Elevate Your Home's Aesthetics and Durability with Decra® Metal Roofing
Welcome to DFW Roofing Pro's blog, where we talk about everything roofing and introduce you to the latest trends and innovations in the industry. Today, we will be discussing Decra® Metal Roofing, a revolutionary product that combines aesthetics, durability, and advanced technology.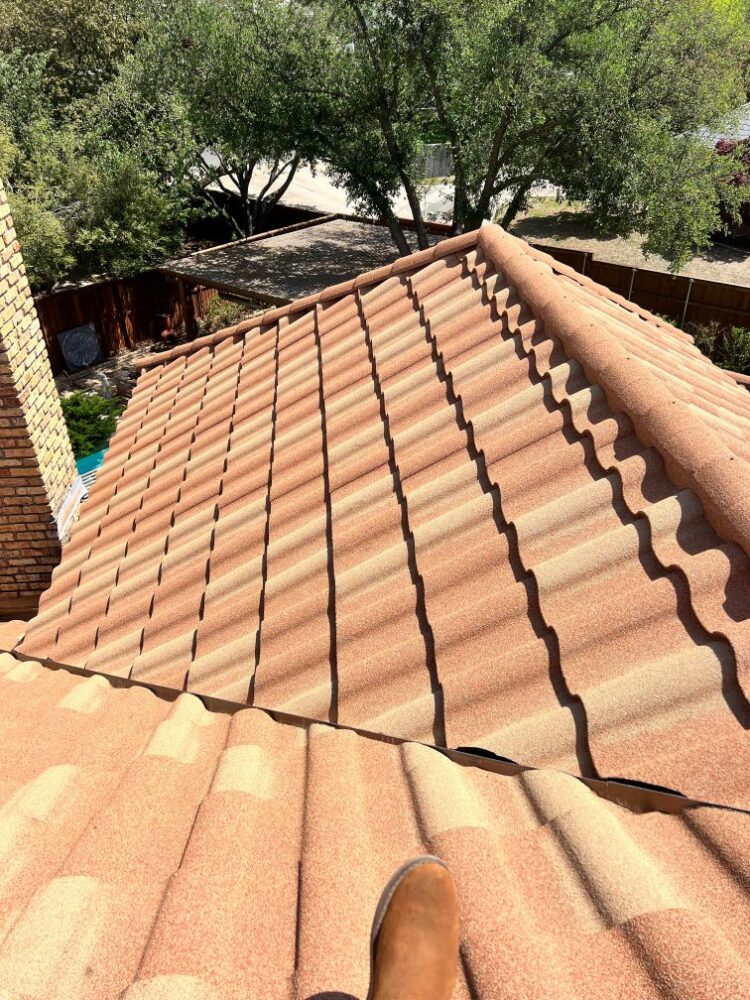 Understanding Decra® Metal Roofing
Decra® Metal Roofing products are not your typical steel roofs. These unique roofing systems offer the best of all worlds. How so? They are constructed by adhering natural stone granules to the top of base steel sheets. This innovative approach results in a spectrum of styles, colors, and textures that can suit any architectural taste while offering the unmatched strength of multi-layered steel.
However, the attractiveness of Decra® roofs is just the tip of the iceberg. The real treasures lie beneath.
Beneath the Beauty: The Power of Protective Layers
The essence of Decra® roofs lies in the multiple protective layers that extend your roof's longevity and durability. These layers provide superior strength and resilience, ensuring that your roof can withstand the most challenging weather conditions.
1. Class A Fire Rating
Decra® Metal Roofing products come with a Class A Fire Rating – the highest level of fire protection that can be given to a roof. This means that these roofs are less likely to catch fire, offering maximum protection to your home or business.
2. Lightweight, yet Stronger
Decra® roofs are surprisingly lighter than most roofing materials. This characteristic reduces the stress on your home's structural elements. However, don't be fooled by its weight. Decra® roofs are engineered to be stronger and more durable, making them an excellent long-term investment.
3. Severe Weather Resistance
Decra® Metal Roofs are built to resist severe weather conditions. They can withstand high winds, heavy rains, and extreme temperature changes, making them an ideal choice for North Texas' variable weather.
4. Class 4 Impact Resistance
In addition to being weather-resistant, Decra® roofs carry a Class 4 Impact Resistance Rating, the highest possible rating. This makes them incredibly resilient against hail damage – a frequent concern in our area.
5. Lifetime Limited Warranty
To underscore the faith in the durability of their product, Decra® offers a Lifetime Limited Warranty on their roofs. This commitment ensures that you're investing not just in a roof but in peace of mind.
Unparalleled Style with Decra® Metal Roofing
If you thought metal roofs couldn't be aesthetically pleasing, let Decra® change your mind. Whether you're enamored by the scalloped charm of Mediterranean tile, the deep shadows of traditional asphalt shingles, or the rustic beauty of wood shake, Decra® Metal Roofing has a style to match your vision. All these styles, while giving your home the stunning look you've always wanted, also provide superior protection, durability, and resilience against North Texas' severe weather.
At DFW Roofing Pro, we are proud to offer Decra® Metal Roofing products. We believe in their power to protect and their potential to beautify. If you're considering a new roof and want a solution that provides beauty but better, we invite you to explore the wonders of Decra® Metal Roofing. Contact us today!