How to Prevent Your Roof When it is Leaking in the Winter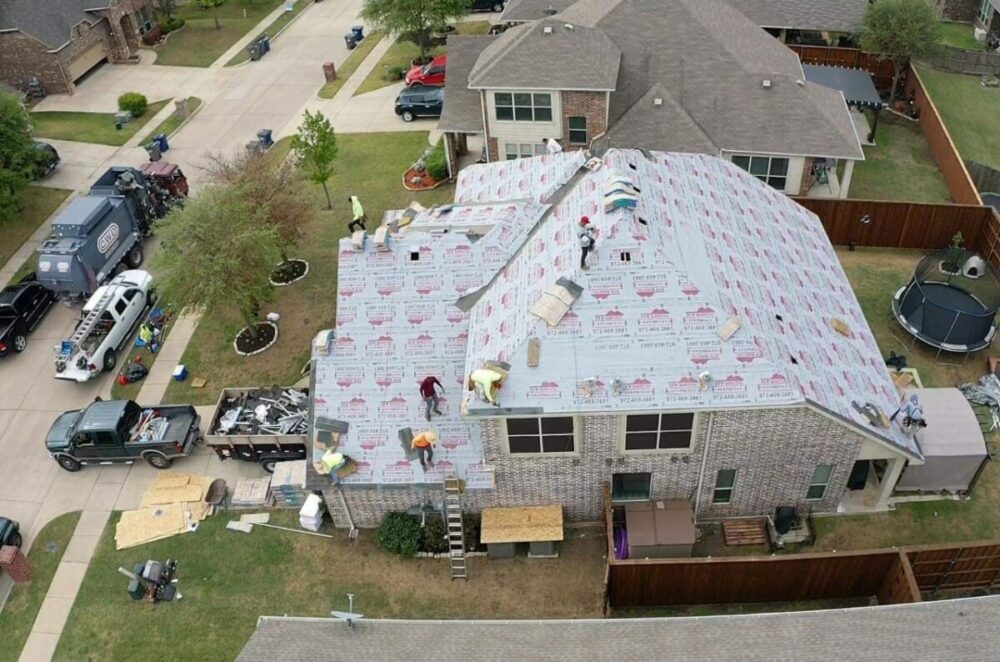 Weather conditions are quite different in winter and you have to act accordingly. Before you see the difference in temperature try to fix the things prior which can damage your roof. Below are steps which can help to prevent your roof when it is leaking in winter.
Gutter cleaning
Before winter, summer has jammed up your gutter with leaves and debris. You need to clean that by asking your contractor for the same. They are the main source of blocking everything which is collected on your roof. So why are gutter systems so important? how to protect the gutters during new roof installation.
Attic insulation
You either need to provide extra insulation to your roof or replace it with a new one. As the warm air of your room going up can condense the attic. Ask professionals at DFW Roofing Pro. They will guide you with the best options.
Clearing ice dams
Ice dams are the main source of collecting water on your roof. Once you have them on your roof it needs an expert call to have them melt through heat. This process should be done under surveillance.
Weak Spots
There are certain weak spots on the roof which you are told by the contractors while building it. First, get that checked to see if those spots are responsible for the leakage. Your contractor can find that easily. It will not take much time to repair.
Drip installation
If you want to prevent ice dams from your roof then installing a drip is the best option. This "L" shaped metal sheet will help to avoid debris and ice getting collected on the roof.
There are ways which can save you from spending much to prevent leakage in winters. Contact to the experts for better quotations. There are many companies who are providing affordable services.