Did you ask these 5 questions to your roofing contractor?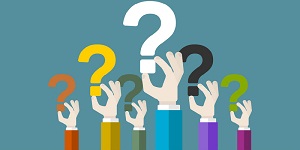 Did you ask these 5 questions to your roofing contractor?
So, you are getting the construction work done and the whole plan is ready, but wait, did you just handed over the roofing contract to the first company that come across. Let me tell you that it's the biggest mistake that you have done. There are a number of roofing contractors in the Dallas city who will lure you with deals and promises but when it comes to ground reality, they turn out to be a complete failure. Hence, we are suggesting you ask these questions to your prospective roofing contractor :
1. How long have you been in this business ? This is the most important question that you should ask your roofing contractor. There are many roofing contractors working in the Dallas city and hence, you should know the experience the company has.
2. Can you give me a list of clients for which you have worked ? Remember, clients, are the best people who can tell you about the company. Asking your roofing contractor to share the contact details of its client, speak to them and if possible go and visit their place, this will help you understand how well the roofing contractor works and how professional they. Speaking to the clients also tells you a lot about the way of working of the company.
3. Are your workmen insured ? Make sure that you ask about the insurance. A company which has insured workmen is safe to work with. This keeps you away from any litigation in case the workmen face any kind of injury during work. The insurance covers all the medical expenses of the workmen making things easy for you.
4. How long will it take to complete the project ? Always ask about the estimated time for project completion. Usually, many roofing contractors in Dallas will promise quick completion of work but when they start working, the time usually gets extended leaving you stuck with one work for a long time . Hence, always ask about the time of completion beforehand.
5. What will be the estimated price of the project ? Whether you are getting gutter repaired or replaced, or you are planning to get new roofing done , it's important that you ask the roofing contractor to thoroughly inspect the site and suggest the approximate pricing for the same. This helps you allocate budget for it and also saves you from unnecessary expenditure at the last moment. An important point to note here is that you should always ask for a written agreement which mentions all your agreed points.
Asking these questions will help you analyse the credibility of the roofing contractor and also help you finalize the best one for your work.