Why Choose Us for Your Commercial Roofing Needs
When it comes to commercial roofing needs, choosing the right contractor is crucial. Your commercial property is an important investment and the roof is one of its most essential components. A poorly installed or maintained roof can lead to costly repairs, property damage, and potential safety hazards. That's why it's important to choose a roofing contractor that has the experience, expertise, and resources to meet your commercial roofing needs. At DFW Roofing Pro, we pride ourselves on being the best choice for your commercial roofing needs. Here's why: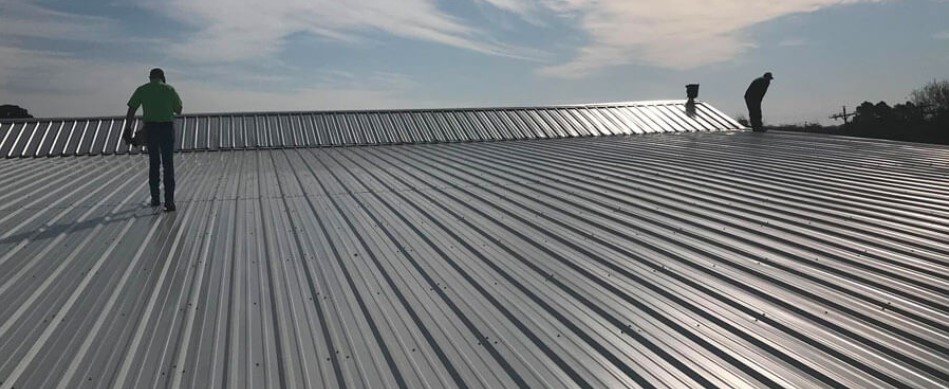 Experience and Expertise
DFW Roofing Pro has been serving the roofing needs of commercial clients in the Dallas-Fort Worth area for many years. Our team has the experience and expertise to handle all types of commercial roofing projects, from installation to maintenance and repair. We understand the unique challenges that commercial roofs can pose, including issues related to ventilation, insulation, and drainage. We have the knowledge and skills to address these challenges and provide solutions that will keep your commercial property safe, secure, and protected.
Quality Materials
At DFW Roofing Pro, we use only the highest quality materials for all of our commercial roofing projects. We work with trusted manufacturers to ensure that we are using materials that are durable, long-lasting, and able to withstand the harsh Texas climate. Whether you need a new roof or a repair, you can trust that we will use materials that will provide you with the best value for your investment.
Expert Installation
Installation is a critical part of any commercial roofing project. At DFW Roofing Pro, we understand that proper installation is essential to the long-term performance of your roof. That's why we take great care in ensuring that every roof we install is done with the utmost attention to detail and quality. We follow industry standards and use best practices to ensure that your roof is installed properly and will last for many years to come.
Customized Solutions
At DFW Roofing Pro, we understand that every commercial property is unique. That's why we offer customized solutions to meet the specific needs of your property. Whether you need a new roof, a repair, or ongoing maintenance, we will work with you to develop a plan that fits your budget and meets your needs.
Excellent Customer Service
At DFW Roofing Pro, we take pride in our excellent customer service. We understand that commercial roofing projects can be stressful, which is why we work hard to make the process as smooth and hassle-free as possible. We keep our clients informed every step of the way and are always available to answer questions and provide guidance. We believe that good communication is key to a successful project and strive to exceed our clients' expectations. Contact us today for your roofing needs.