Why You Should Hire a Professional Commercial Roofer
Probably, you are building a new commercial property, or you plan to replace an existing roof. No matter the case, it is imperative to roof your property well to avoid issues that come with poor roofing. In this case, you may want to consider working with a professional roofing contractor. Here are the benefits of letting a roofer do the job for you.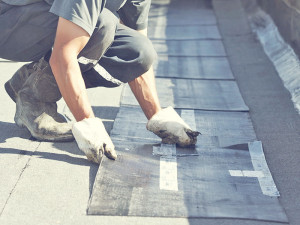 In-depth Roofing Experience
An experienced and highly skilled roofer will offer exceptional services worth value for your money. The roofer has experience with different types of roofs and roofing materials and will do all it takes to roof your property well. It is vital to check how long the roofer has been in the field and the kind of job they have been doing. Having an experienced roofer do the job is worth a bang for your buck.
Complies with Safety Standards
Different states have different roofing laws that you must obey when roofing. An experienced roofing contractor understands the roofing safety standards and will apply them to ensure safety. You do not have to worry about injuries or property damage because the contractor has the requirements and skills to apply the safety measures.
Saves You Time and Money
Roofing can be time-consuming and costly if you decide to do the job alone or hire an inexperienced roofer. You will spend more time figuring out what to do to get the best outcome, thus, costing you time and money in the long run. However, if you work with an experienced roofer, you can be sure of getting the job done on time without compromising on the quality of service.
The Bottom Line
From the above list, it is clear that hiring a professional commercial roofer to roof your commercial property could be an ideal decision. Contact DFW Roofing Pro, and we will be glad to attend to all your commercial roofing needs in real-time.