Emergency Roof Repair: What to do Before Help Arrives
Your home's roof is an important structure that protects your house against the elements. Despite its importance, most homeowners easily forget about the roof until a situation arises. All roof issues should be taken seriously; failure to do so can lead to a costly roof repair and compromise the integrity of your house. Before professional help arrives, an emergency roof repair can hold and prevent further damage. Here is all you need to know about emergency roof repairs.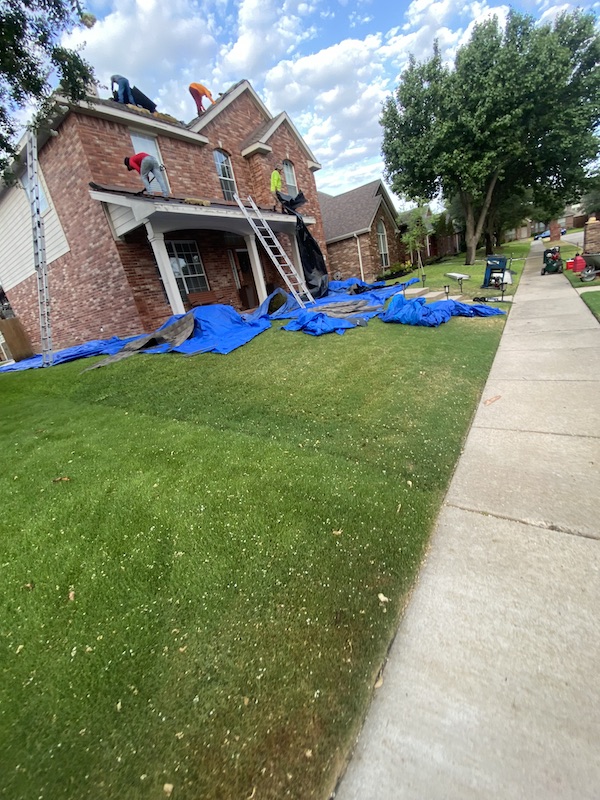 What Qualifies as an Emergency Roof Repair?
Any circumstance in which your property is exposed to the elements or pests, the structural integrity of the roof is threatened, or there is a significant risk of further extensive damage qualifies as an emergency roof repair. The following qualify as urgent needs for roof repairs that must be attended to right away:
Your roof has shingles or flashing that have been harmed by high winds or a storm, leaving a hole where rainwater can enter.
Even when the roof's shingles appear unharmed, there has been structural damage caused by a fire and lightning strike.
A tarp is needed to prevent water from entering a damaged area of your roof.
Causes of an Emergency Roof Repair
Several such situations that call for rapid intervention include the following:
Violent storms.
A minor leak that quickly increases in size.
Lightning strikes.
Fire damage.
Structural failure.
What You Should do When Your Roof Needs Emergency Repair
After finding out about the damage to your roof, you will feel very stressed. Inform your insurance company of the damage as soon as you can after it occurs. An adjuster will be dispatched by the insurance company to inspect the damage and assess the claim's value. Don't try to fix your roof by yourself.
Resort to Tarping as an Emergency Fix
The most effective method of avoiding more roof damage is tarping. Most of the time, insurance companies will compensate homeowners who hire a qualified roofer to install tarps. Tarping does less damage to a roof that is already vulnerable. The price of such a temporary fix is nearly always less expensive than the money incurred by subsequent damage if a roof is not shielded from future weather occurrences. Tarps can be unattractive, but they are required for added protection against potentially dangerous weather.
Roofing issues should be treated as emergencies because if left unchecked, they can graduate to something serious and expensive. At DFW Roofing Pro, we will investigate your roof, give you a roof inspection report and provide you with a free estimate of the repair cost. Contact us today to learn more about roof tarping or to hire a professional roofer.