Wylie, TX SOLAR INSTALLATION
Solar Panel Sales & Installation in Wylie
DFW Roofing Pro is proud to offer top quality solar panel sales and installation services in Wylie and all of DFW. Solar power is clean, renewable, cost-effective energy for your home or business.
Solar Panels for Homes in Wylie
Wylie, TX solar installation can be a great option for homeowners who want to reduce their energy bills and their impact on the environment. Here are some key things to think about if you are considering having solar panels installed on your home:
Determine if solar is a good fit for your home. The amount of sunlight your home receives, the pitch of your roof, and the available space for panels are all important factors to consider when determining if solar is right for your home. DFW Roofing Pro's professional solar installers can help you make this determination.
Choose the right type of solar panels. There are many different types of solar panels on the market, each with its own strengths and weaknesses and appropriate usage situations. Monocrystalline, polycrystalline, and thin-film panels are the most common types. We can help you choose the best type of solar panel for your needs.
Decide on the size of your system. The size of your solar system will depend on the amount of electricity you use and the amount of energy you want to generate. Your DFW Roofing Pro installer will determine the appropriate size for your needs.
Hire a qualified solar installer. It's important to choose a reputable and qualified solar installer to ensure that your system is installed safely and effectively. Look for a company with experience, positive reviews, and appropriate certifications and licenses. DFW Roofing Pro is a Licensed Electrical Contractor.
Understand the costs and incentives. The cost of solar panels varies depending on the size of your system, the type of panels you choose, and where you live. However, there are federal incentives to help offset the cost of installing solar panels, and often there are state and local incentives as well. Start by learning about programs through the Texas State Energy Conservation Office.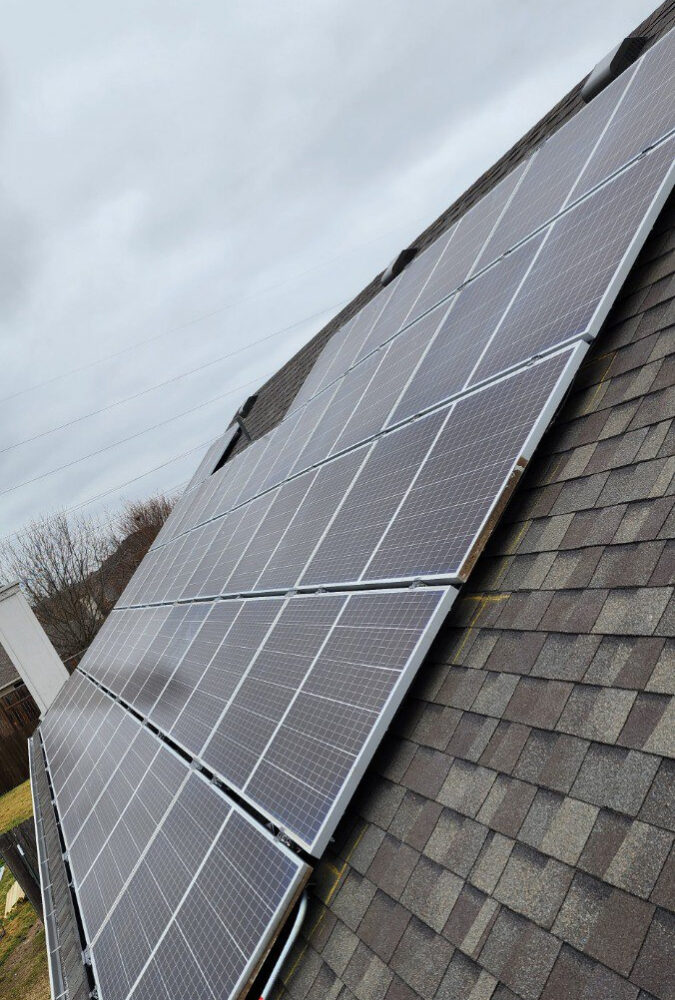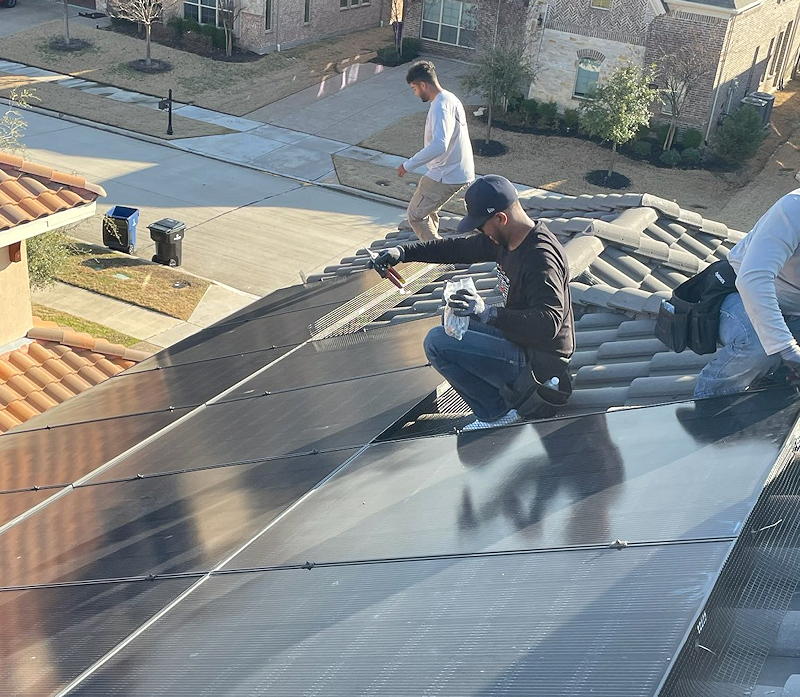 Overall, solar panels can be a great investment for homeowners who want to save money on their energy bills and reduce their environmental impact. With the help of DFW Roofing Pro, you can determine if solar is right for your home and choose the best system for your needs.
Trust DFW Roofing Pro for Expert Solar Panel Installation Service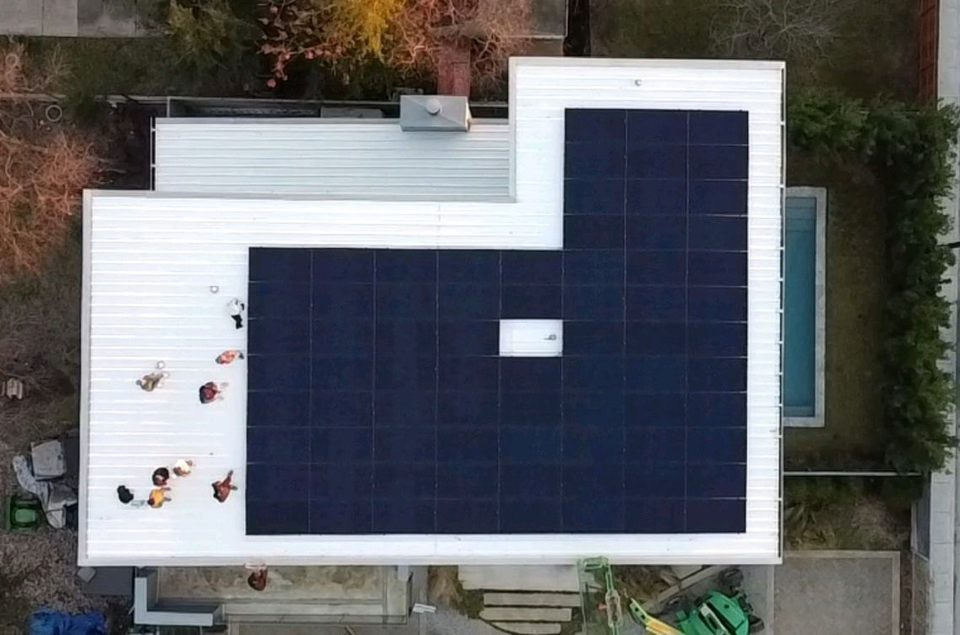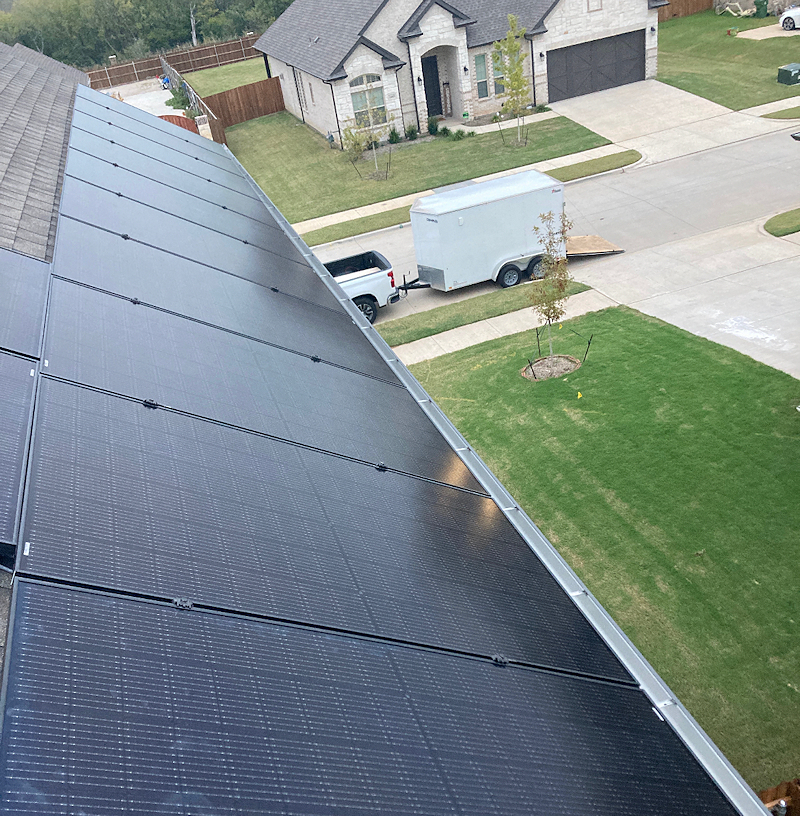 I'd Like More Information About Solar Panel Installation
Our Solar Installation Process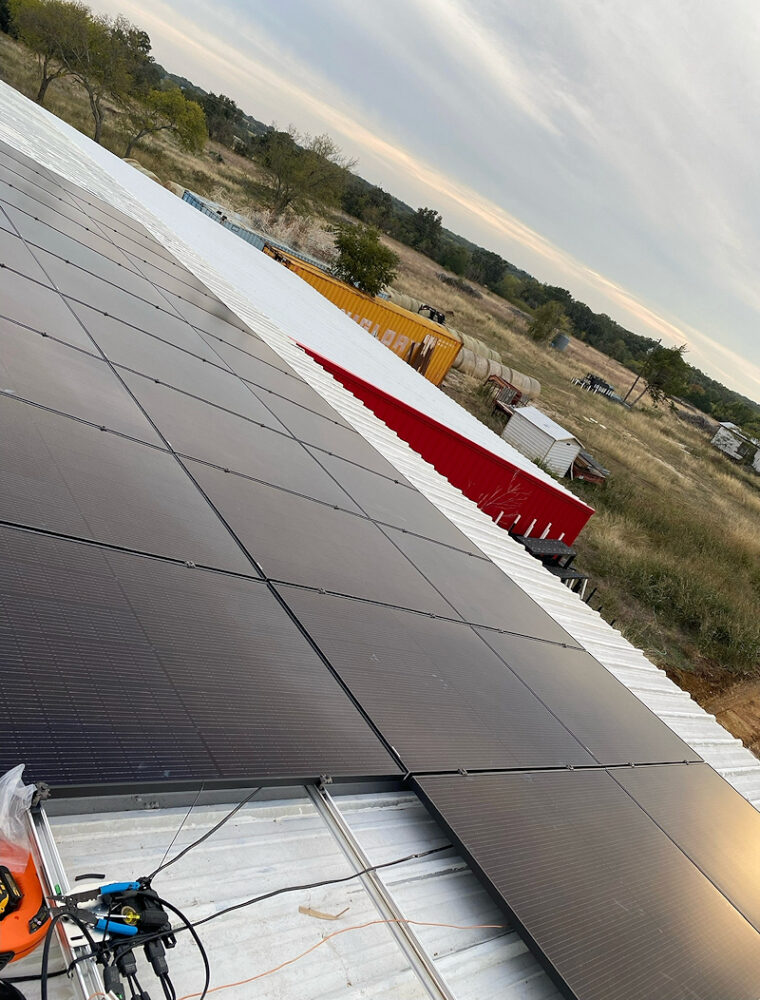 DFW Roofing Pro is a locally owned roofing and solar installation company, so we know Wylie and the DFW area in a way that national companies don't. Our process for installing solar panels begins with a consultation to determine the feasibility and cost of a solar installation for your home. We'll consider factors such as your energy usage, the size and orientation of your roof, and any local incentives or rebates that may be available. Based on this information, we'll provide you with a detailed proposal and cost estimate for the installation.
Once you decide to move forward with a solar installation, our team will begin the process of designing and installing your solar panels. We'll work with you to determine the best layout and orientation for your panels to maximize their efficiency.
During the installation process, DFW Roofing Pro is uniquely qualified to protect your roof and ensure that the solar panels are installed properly and to code. We use only high-quality solar panels and components to ensure that your system is reliable and efficient. Our experience as roofers means that we know how to install your panels without damage to your roofing system.
Once the installation is complete, homeowners should perform regular maintenance, such as cleaning and monitoring the performance of their solar panels, to ensure that they are working optimally and generating the maximum amount of energy. We'll provide you with thorough instructions on how to use and maintain your solar panels.
How Much Do Solar Panels Cost?
The cost of installing solar panels in Wylie can be similar to the cost of many other home improvement projects, but the cost for each homeowner varies widely depending upon panel type, the system size and even what federal, state or local incentives are available to them. It's important to note, however, that adding solar panels to your home can increase its market value.
According to a report by the National Renewable Energy Laboratory, homes with solar panels sell 20% faster and for 17% more than homes without them. The value of a home with solar panels can vary depending on various factors, such as the location of the home, the size of the solar panel system, the age and efficiency of the panels, and the local demand for solar energy. In general, homes located in areas with high energy costs and strong demand for renewable energy tend to have a higher increase in value when solar panels are installed.
Finally, Wylie homeowners who install solar panels can also enjoy the benefits of lower energy bills, which can provide an additional return on investment over time. For homeowners in Wylie, who have been hit hard by colder winters and hotter summers, the possibility of spending less for heating and cooling their homes may be a welcome relief. To make it even easier to get your solar panels installed quickly, DFW Roofing Pro also offers convenient financing options.
Requirements for Solar Installation in Wylie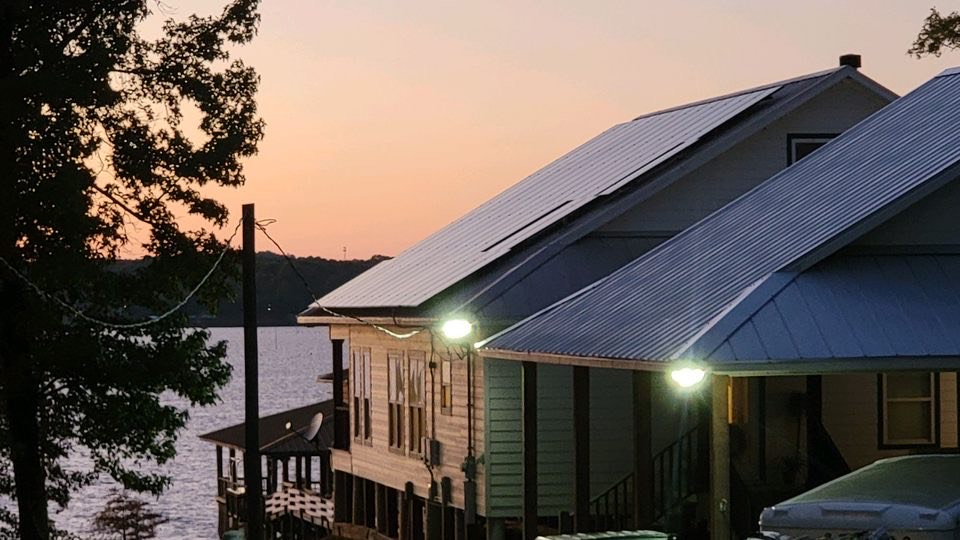 The requirements for a home to be eligible to have solar panels installed can vary depending on several factors, including the location of the home and the specific regulations and guidelines in your area. It's always best to consult with a qualified solar panel installer like DFW Roofing Pro to evaluate the specific requirements for a home solar panel installation. They can assess the property and provide specific guidance on the suitability of your home for solar panel installation. In general, though, here are some things our professional installers will be looking for:
Adequate sun exposure. Your home should have access to enough sunlight to make solar panels a viable investment. This means that the roof or other installation site should receive a minimum of 4-5 hours of direct sunlight each day.
Suitable roof structure. The roof of your home should be in good condition and able to support the weight of the solar panels. Additionally, the orientation and slope of the roof can impact the efficiency of the solar panel system, so the roof should ideally face south, southwest, or southeast. Should your roof need some repairs to make solar panels a good option for you, DFW Roofing Pro can provide a free estimate for roof repairs.
Local zoning and building codes. Homeowners should check with their local government to ensure that their home is in compliance with local zoning and building codes that may apply to solar panel installations. Our installers can help provide additional guidance.
Homeowner association (HOA) regulations. If your home is part of a homeowners' association in the Wylie area, here's where you can get a head start. Check with your HOA to ensure that solar panel installations are allowed.